Stafrin Home
---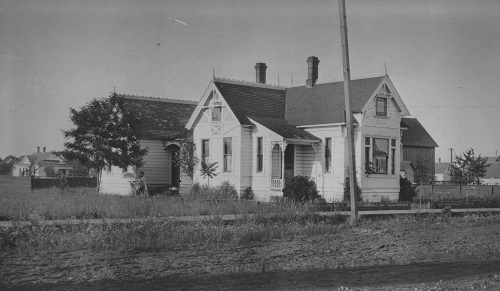 This is the Stafrin house, pictured in 1905. This house was built by Dr. H.B. Stanley in 1892, on Clay street. Millie (Elliot) Stafrin gave birth to their first daughter, Mildred, in 1906 in this home.
Conrad Stafrin moved to Dallas and purchased the building on Court and Main streets in 1904. This became Strafin's Drug Store.
This house has been remodled and is still lived in today.